Welcome to the North Holiday & Lake Hills Neighborhood
The North Holiday & Lake Hills Neighborhood Association (NHHNA) was established to maintain the integrity of the neighborhood and covenants in the North Holiday Hills area and to ultimately enhance and protect the homeowner's property values.
Upcoming Events

Columbus Day (regional holiday)

Holiday or observance in: Alabama, Arizona, Colorado, Connecticut, District of Columbia, Georgia, Idaho, Illinois, Indiana, Iowa, Kansas, Kentucky, Louisiana, Maine, Maryland, Massachusetts, Mississippi, Missouri, Montana, Nebraska, New Hampshire, New Jersey, New York, North Carolina, Ohio, Oklahoma, Pennsylvania, Rhode Island, South Carolina, Tennessee, Utah, Virginia, West Virginia, Wisconsin

Daylight Saving Time ends

Election Day (General Election)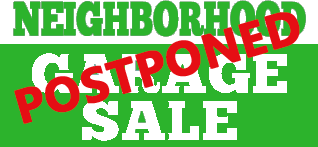 NOTICE!
May Neighborhood Garage Sale Postponed
The North Holiday Hills Neighborhood Garage Sale normally held in May is being postponed indefinitely due to the Covid-19 crisis.
A possible alternate date will be considered following the resolution of the crisis.
Important!
Oak Wilt Notice